Swissveg-Team
Everybody supporting Swissveg is part of our team. But who are the people behind the everyday work in the office and on the Swissveg-board?

Renato Pichler
President and Managing Director
«It requires so little of us to live vegan. It demands so much from the animals if we do not.»
Renato is one of the founding members of Swissveg. Since 1993, he has been working as a ful -time employee for the association, not only taking care of the website, but also organizing international cooperation and coordination European Vegetarian-Label (V-Label) all over Europe. With his vast knowledge accumulated over the years, Renato is the expert for all questions on plant-based nutrition and a welcomed speaker at various events. In 2015 he published his knowledge in a book: Veganize your Life!
Renato is also a board member of the Europäischen Union of vegetarians(EVU) and board member of the foundation Das TIER + WIR.
An Interview with Renato Pichler was published in the Tages-Anzeiger.
Contact: renato.pichler(at)swissveg.ch (PGP-key)
---
Marco Eberhard
Vice-president
«As long as there are abattoirs there will also be battlefields.»
Marco became a member of the Swissveg-board in 2016. He predominantly spreads the vegan and vegetarian lifestyle in the Romandie, the French speaking part of Switzerland.
Contact: marco.eberhard(at)swissveg.ch
---
Ivo Jegge
Board member
«Together we can accomplish even more.»
Ivo is a sales engineer in the automation industry. He supports the Swissveg-board since 2019.
Contact: ivo.jegge(at)swissveg.ch
---
Thomas Hereth
Board member
«Those who do not want to change will also lose what they want to keep.» (Gustav Heinemann)
Thomas adopted a plant-based diet thanks to his family. He is a member of the Swissveg-board since 2019 and works as a sales manager in the management board of a family business which produces electronic components.
Contact: thomas.hereth(at)swissveg.ch
---
Simone Fuhrmann
Deputy Managing Director
«Everyone should act and eat more responsibly. For themselves, the environment and the animals. Live and let live is my life setting.»
Simone has been working for Swissveg since September 2016. She is responsible for the coordination of the team. She also manages projects and is responsible for maintaining contacts with other institutions throughout Switzerland and internationally in German, French and English.
Contact: simone.fuhrmann(at)swissveg.ch
---
Katherina Schäffner
Responsible for our magazine Veg-Info
«Yesterday I was clever, so I wanted to change the world. Today I am wise, so I am changing myself.» (Rumi)
Katherina has been with Swissveg since March 2020. She manages everything about the magazine Veg-Info, information material and is in charge of the Swissveg mobile app.
Contact: katherina.schaeffner(at)swissveg.ch
---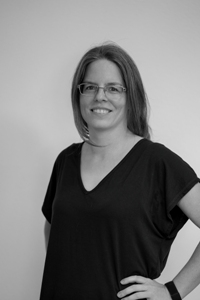 Karin Pichler
Membersupport
«I do not want an animal to die for my culinary delight.»
Since the beginning of 2012, Karin has been responsible for posting payment receipts and the addition of new members, patrons and bookers. In addition, you process the incoming orders from the Onlineshop and supervise the Swissveg-Card partners.
Contact: karin.pichler(at)swissveg.ch
---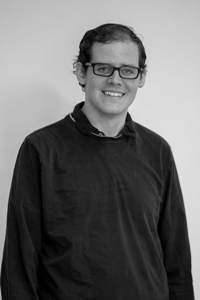 Marcel Bohnet
V-Label-project
«The earth has enough for the needs of every man, but not for his greed.» (Mahatma Gandhi)
Marcel came to Swissveg in May 2015. He works on national and international V-label applications.
Contact: marcel.bohnet(at)swissveg.ch
---
Beatrice Stahel
V-Label-project
«An animal has a feeling heart like you, an animal feels joy and pain like you, an animal has a tendency to strive like you, an animal has a right to live like you.» (Peter Rosegger)
In August 2017 Bea started working for Swissveg. In collaboration with Marcel, she works on national and international V-label applications.
Contact: beatrice.stahel(at)swissveg.ch
---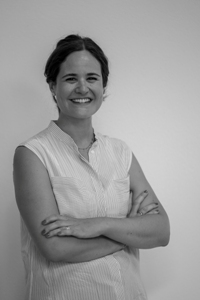 Sophie Lebel
Translation / Romandie
«It is incumbent on all of us to continue to foster impartial justice and compassion for all sentient beings. Goodness is not an obligation: it is the noblest expression of human nature.» (Matthieu Ricard)
Sophie joined Swissveg in January 2019 and is in charge of the French information material (online and offline) as well as French-speaking Switzerland.
Contact: sphie.lebel(at)swissveg.ch
---
Martin Schaffner
Web Developer
«I eat vegan with a raw food portion of 80% because living food is good for me and so I can prevent the suffering of some animals.»
Martin joined the team in February 2019 and is responsible for the Swissveg Websites.
Contact: martin.schaffnerl(at)swissveg.ch
---
A thank you to Robert Reber who took these wonderful pictures.
Letzte Aktualisierung: 08.03.2021