In 1996, Swissveg launched the V-Label project in Switzerland. Today it is the best-known label for vegetarian and vegan products - and not only in Switzerland.
Since September 2017 there are at least one vegan and several vegetarian menus in all 9 IKEA restaurants. Also vegan desserts enrich the offer.
The Swedish furniture house has a very special relationship with Switzerland. Not only that IKEA founder Ingvar Kamprad had his residence in Switzerland for a long time, also opened the first IKEA furniture house outside Scandinavia in Spreitenbach. Now there is another reason to celebrate the Swedish-Swiss friendship. Since 1 September 2017, all Swiss IKEA restaurants have been offering V-Label certified menus. At least one of them will always be vegan. Swissveg talked with Katharina Matula about the introduction of the label.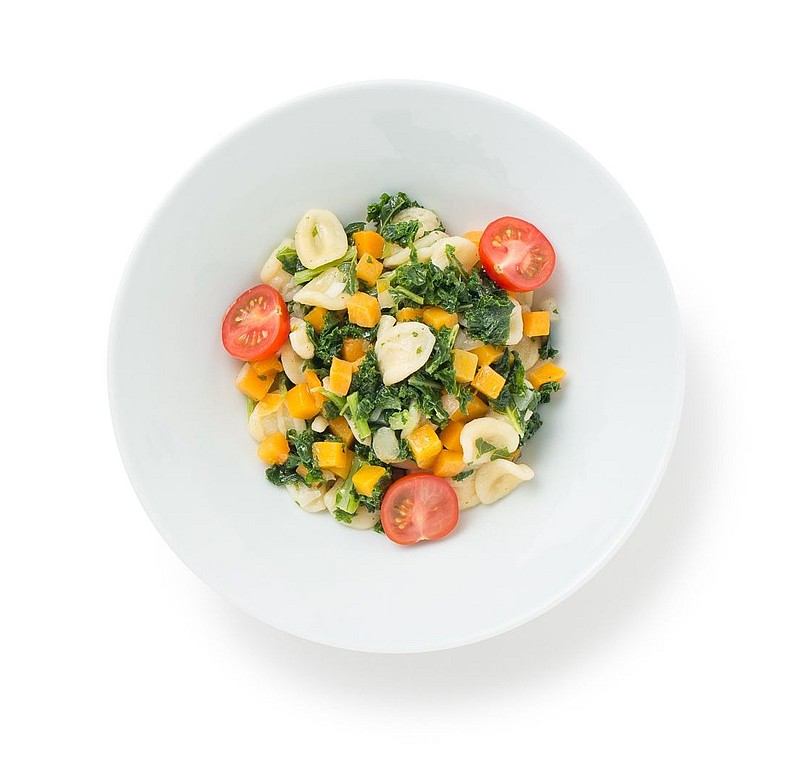 How did IKEA get the idea to offer vegan dishes in its restaurants?
We want to offer foods that taste delicious, are sustainably produced and balanced in nutritional value. We also pay attention to the environment and social aspects. For example, we have set the goal at IKEA worldwide to reduce the "food waste" by half by 2020. In our range we already had vegan products. Our GRÖNSAKSBULLAR, the herbal variant of meatballs, are very popular. As it is obvious to extend this range and offer also vegan dishes in our restaurants.
For what reason does IKEA offer vegan food?
The vision of IKEA is to create a better everyday life for many people. In order to achieve this, IKEA has always listened to its customers - so there have been and are always requests for vegan food. With the new offer, we are meeting this new need. Vegan food is a social megatrend and is becoming more and more important - our customers are increasingly thinking about this topic. We therefore extend our menu with the vegan dishes and thus offer even more customers the opportunity to eat well and favorably - according to their taste and preferences. Our vegan dish was created specifically for our IKEA customers and is adapted three times a year.
Do you think that even people who do not feed vegan benefits from the offer?

IKEA also has the opportunity to give new impulses and to bring new ideas to customers. So we also hope to contribute to the democratization of vegan food. We know that many customers want to eat more consciously and healthier and we are very happy that they can find certified products that are also produced in a sustainable way.
Is it planned to certify restaurants in other countries with the V-label?
With the V-label, IKEA Switzerland is a pioneer. We hope that within the IKEA world, we will be able to signal the use of the V label and thus contribute to the success of vegan nutrition.
What is the plan for the future?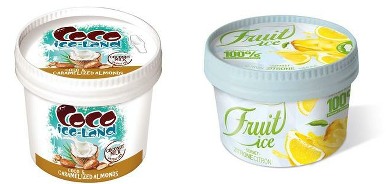 Food will continue to play an important role at IKEA in the future. There are numerous projects from IKEA around the world that redefine the role of gastronomy in the customer experience. The IKEA menu will include even more sustainable dishes and ingredients in the future - and always have a Swedish touch. The purely vegetable GRÖNSAKSBULLAR have brought us in this respect to the taste, because the CO2 balance is compared to the meat balls by a factor of 20 better.
All the coffee varieties we distribute and sell at the IKEA Schwedenshop, the IKEA Bistro and the IKEA restaurants bear the EU organic seal and are UTZ-certified. These innovations show the direction in which we are going to develop.
Thank Katharina for the conversation. We wish IKEA a lot of success with the transparent and forward-looking gastronomy concept.
Simone Fuhrmann
---

IKEA-restaurants
At IKEA Switzerland, more than 2700 employees from 100 countries work, of which around 15% are in the gastronomy sector. This includes our restaurants for employees and customers, two coffee bars in our furnishing houses in Lyssach and Vernier as well as the Swedish shops. And, of course, the bistros at the exit.
IKEA will offer at least one vegan and other vegetarian menus in all 9 branches throughout Switzerland. In addition there is the one or other vegan ice cream and / or cake.
Information about the current offer at: IKEA restaurants
Weitere Infos
Weitere Infos zum V-Label für Produkte auf dieser Homepage