No Cheese Pizza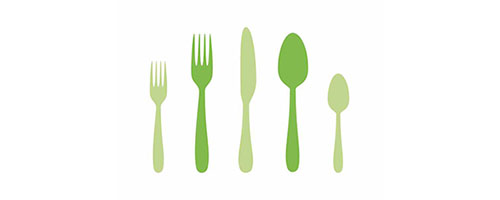 1
onion, roasted andsliced
1 cup
canned orfresh tomato puree
1 tsp
chopped freshparsley
1
commercially prepared pizzacrust
1
zucchini, sliced 1/4inch thick and blanched
1
yellow squash, sliced1/4 inch thick and blanched
2
plum tomatoes, sliced1/4 inch thick
This recipe is adapted from Dean Ornish's "Eat More, Weigh Less" (HarperCollins, $22.50).
Chef Jean-Marc Fullsack, who works with Ornish at the Preventive Medicine Re Institute in California, created this nearly fat-free pizza.
The secret here is roasting the onion and eggplant.
Instead of making my own crust, I used a Boboli and topped it with Fullsack's topping.
You can add whatever you like.
My kids helped me slather on the roasted eggplant and onion.
They thought a pizza without cheese was pretty strange, but they both loved it.
Preparation
Preheat the oven to 450 degrees. In a large bowl, combine the onions, tomato puree, thyme, basil, parsley, oregano, garlic, pepper, salt, and sugar and stir to combine.
Spread the mixture over the crust.
* Chop the flesh of the roasted eggplant and spread over the sauce.
Layer the zucchini, yellow squash, plum tomatoes and basil over the eggplant.
* Bake the pizza for 20 to 25 minutes or until the crust is golden brown.
Per serving: 111 calories, 4 g protein, 26 g carbohydrates, 1 g fat, 0 mg cholesterol, 527 mg sodium. Calories from fat: 6 percent.
Recipe group: Lunch,Starter,Bread.
Should you try this recipe out we would be very grateful for a photo of the finished dish. Please send by E-Mail to rezepte(at)vegetarismus.ch (JPEG or TIFF format).
Thank you in advance.
This recipe from
allen schubert - alathome@clark.net
was inserted by Renato Pichler / 2002-04-30 22:26:36
This is a recipe from the European Vegetarian Union database (www.euroveg.eu).
Contact address: rezepte@swissveg.ch.
This page is maintained and updated by Swissveg, Niederfeldstr. 92, 8408 Winterthur.