Vegan Apple Strudel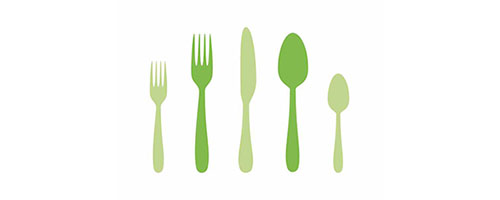 1 cup
dried apples(sulfate free)
1
vanilla bean, split-- insides scraped
1/8 cup
natural browncane sugar
1/2 tsp
fresh ginger,shredded
This recipe is from a popular "gourmet vegetarian" restaurant in Atlanta:

Recipe By: Cafe Sunflower; Serving Size: 6 Preparation Time: 0:20


FILLING:


Preparation
TOPPING:


1 cup pecans -- crushed


1/4 cup brown rice syrup


2 tablespoons water


STREUDEL:


6 sheets phyllo dough


1/4 cup vegetable oil


1/2 cup pecans -- ground fine


1/4 cup natural brown sugar


Preheat oven to 350 degrees F.
TO MAKE FILLING: In a heavy pot over medium heat, mix apples, vinegar, vanilla bean, syrup, sugar, ginger, water, and egg substitute.
Heat until completely incorporated, about 5-10 minutes.
Remove from heat and allow to cool.
TO MAKE TOPPING:
Mix pecans, syrup, and water.
Place in a shallow pan and heat until pecans darken.
Remove from heat and allow to cool.
TO MAKE STREUDEL:
Place 1 sheet of phyllo dough on work surface with long side closest to you.
Brush with a little of the oil.
Sprinkle some of the pecans and sugar onto the oiled sheet.
Place second sheet on top of first, brush with oil, sprinkle with pecans and sugar.
Continue until all 6 sheets are used.
Spoon the apple mixture along the long side of the phyllo, leaving about 1 inch all around.
Starting with the side closest to you, roll into a tube.
Place on baking sheet, top with the topping mixture, and bake until golden brown.
Recipe group: Dessert.
Should you try this recipe out we would be very grateful for a photo of the finished dish. Please send by E-Mail to rezepte(at)vegetarismus.ch (JPEG or TIFF format).
Thank you in advance.
This recipe from
Karen C. Greenlee - greenlee@bellsouth.net
was inserted by Renato Pichler / 2002-04-30 22:26:31
This is a recipe from the European Vegetarian Union database (www.euroveg.eu).
Contact address: rezepte@swissveg.ch.
This page is maintained and updated by Swissveg, Niederfeldstr. 92, 8408 Winterthur.