Cold Fruit Sushi with Honey-style Dipping Sauce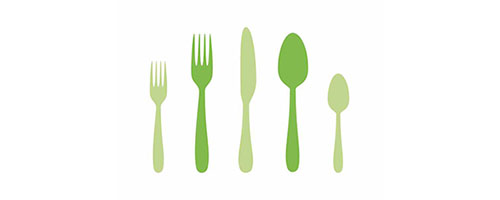 2 tbs
honey-type sweetener(eg maple syrup, rice syrup)
Pineapple matchsticks are rolled up in paper-thin slices of melon for a spare, cool dessert that is prepared in the same fashion as sushi rolls.
It's important that the fruit be perfectly ripe, and the presentation graceful.
wrap cool slices of melon around pineapple matchsticks, squeeze some fresh lemon juice over the pieces, wrap tightly, and refrigerate until it is time to serve dessert.

Serves 4


Preparation
1. Place the fruit on a cutting board lined with parchment.
Trim the tops and bottoms of the melons and pineapple and sit them upright on the cutting board.
Using a very sharp knife, cut away the rind, slicing lengthwise, working your way around the fruit.
Cut about 24 very thin slices of melon in the same fashion, slicing from the top to bottom, allowing the juices to collect on the parchment paper.
Slice the pineapple lengthwise into 1/8-inch slices. Pile and cut into matchsticks.
Pour the juices that have collected into a small bowl.
Stir in the sweetener and set aside.
2. To assemble the fruit sushi, lay the melon slices vertically on the cutting board.
Place 3 pineapple matchsticks horizontally at the base of the melon.
Roll the melon around the matchsticks, wrapping tightly.
Trim the base of the roll and slice it into individual pieces.
Squeeze some fresh lemon juice over the pieces, and refrigerate until it is time to serve dessert.
Recipe group: Dessert.
Should you try this recipe out we would be very grateful for a photo of the finished dish. Please send by E-Mail to rezepte(at)vegetarismus.ch (JPEG or TIFF format).
Thank you in advance.
This recipe was inserted by Renato Pichler / 2002-04-30 22:26:29
This is a recipe from the European Vegetarian Union database (www.euroveg.eu).
Contact address: rezepte@swissveg.ch.
This page is maintained and updated by Swissveg, Niederfeldstr. 92, 8408 Winterthur.