Chinese-Style Spring Rolls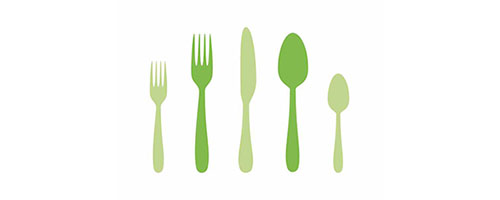 1
pack wrappers (orphyllo pastry cut to size?)
1
sheet usu-age (thindeep-fried tofu)
2
large fresh shiitake(or other mushrooms)
2
thin-skinned green peppers(or spring onion?)
similar quantity of bambooshoot (or bean sprouts?)
Salad oil for cooking and deep-frying
This is my adaptation of the recipe on the back of the commercial spring-roll wrappers I buy at the supermarket here.
Each pack has ten 19-cm-square (7.5"?) wrappers--I usually make up a double batch and freeze the extras.
Note that I prefer to make very skinny rolls, because I freeze them and deep-fry them from frozen, so you may want to increase the proportion of non-wrapper ingredients.

For ten rolls:


Preparation
Seasonings:


1-1/2 Tbs Japanese-style soy sauce (maybe less, if Chinese-style)


1 Tbs sesame oil


1 Tbs sake/sherry/Chinese wine


1 tsp sugar


1/4 tsp toubanjian (Chinese chili paste) or a good shake of chili powder


pepper if liked


Mix together all the seasonings.
Pour boiling water over the usu-age, drain, cut in half lengthways, then slice finely across the width.
Slice veggies into julienne strips.
Heat a little salad oil in a wok or frypan, and fry all the solid ingredients together until wilted.
Add seasonings, stir in well, then set aside to cool a little.
Separate the spring-roll wrappers
(it's easiest to divide them into twos or threes, then peel off individual wrappers).
Place them under a damp towel, easily accessible.
Have a small bowl of clean water ready.
Place one wrapper on the work surface so that it looks diamond-shaped
(if there's a difference between the two sides of the wrapper, put the rougher side downwards).
Lay about 1/10 of the filling in a row near the lowest corner, like this:
 _ _/ \__/ \__/ \__/ \_ 

 _/ \_

 _/ \_ 

/ \ 

 <>

\_ _/ 

\_ _/ \_**filling**_/\_***here****_/\_ _/\_ _/\_/




Flip the lowest corner up over the filling, then roll the filling and that corner of the wrapper loosely upward once.
Fold in the outer corners so they overlap at the center, then continue overlap at the center, then continue rolling up the spring roll loosely.
Just before the uppermost corner disappears, dip your fingers in the water and dab a few drops onto that corner. It won't stick immediately, but if you then place the completed roll on a wire rack with the damp corner underneath, it'll dry sealed.
Deep-fry or freeze the spring rolls as soon as you've finished rolling.
Test the frying oil by dropping in a tiny piece of wrapper--if the oil is the right temperature, the piece will sink and then immediately rise and make cheerful frying noises.
In too-cold oil, it'll just sit on the bottom sullenly; in too-hot oil, it'll skitter across the surface.
Fry only about 3 rolls at a time, to prevent the oil cooling suddenly, and turn when they start to colour underneath.
(If you're frying deep-frozen ones, "French-fry" them: fry them lightly for a minute or so, remove from the oil, let them stand for a couple of minutes to allow the heat to penetrate, then re-fry them.)
Recipe group: Lunch,Soup.
Should you try this recipe out we would be very grateful for a photo of the finished dish. Please send by E-Mail to rezepte(at)vegetarismus.ch (JPEG or TIFF format).
Thank you in advance.
This recipe from
log@NOSPAMgol.com (Louise Bremner)
was inserted by Renato Pichler / 2002-04-30 22:26:23
This is a recipe from the European Vegetarian Union database (www.euroveg.eu).
Contact address: rezepte@swissveg.ch.
This page is maintained and updated by Swissveg, Niederfeldstr. 92, 8408 Winterthur.