Roasted Vegetable Soup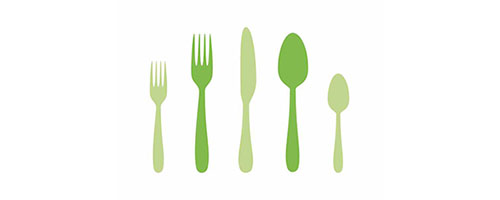 2
Med White Onions,peeled
4
Large Roma tomatoes,whole
1
yellow bell pepper,whole
1
green bell pepper,whole
2
Heads of Garlic(the whole head, not just a clove)
4-6
small red potatoes,leave skin on, whole
8 cups
vegetable stock,canned or fresh
Olive oil to coatvegetables while roasting them
1
bunch fresh parsley,cilantro, chopped fine
6-8
basil leaves, choppedfine
1 tbs
grated ordiced fresh ginger
salt and freshly groundpepper to taste
soy cream, soy yogurt,or tofu topping
A delicious fall and winter soup, came up with this recipe after much experimenting, takes some time but well worth it!
Serves 6-8 large bowls
Preparation
Preheat oven to 325

Oil large roasting pan, or line with foil, or use nonstick cooking spray to coat pan


Wash and dry all vegetables, trim off any stems, and spread out in the pan.
Be sure to puncture the eggplant, peppers, potatoes,and tomatoes with a fork in several places to allow steam to vent..leave all vegetables whole while roasting.


Cut off the root end of both heads of garlic which will expose some of the top of it and place in roasting pan with vegetables.


Sprinkle veggies with olive oil, salt and pepper


Roast 1 hour (your kitchen will smell heavenly!)


Stir once every 15 minutes to roast all sides.


While veggies roast, chop parsley and cilantro and basil into fine pieces, dice the ginger.


Remove roasted veggies from oven, remove any skins from tomatoes and peppers and the garlic, place all veggies into blender or food processor, puree' until smooth, you may need to add some stock to help blend this, and depending on size of your blender or processor, you may have to do more than one batch of veggies.


In large soup pan on stove, place pureed veggies, stock, chopped basil, parsley, cilantro, all spices, stir over med heat until blended, thin with more stock if necessary.
check seasonings, add salt and pepper to taste.


Serve in bowls with dollop of soy cream, soy yogurt, or creamy tofu garnish


Any vegetable combination can be used with this recipe.
Also it is fun to experiment with the spices and herbs that you like.

Recipe group: Soup.

Should you try this recipe out we would be very grateful for a photo of the finished dish. Please send by E-Mail to rezepte(at)vegetarismus.ch (JPEG or TIFF format).
Thank you in advance.
This recipe was inserted by Renato Pichler / 2002-05-01 11:22:28
This is a recipe from the European Vegetarian Union database (www.euroveg.eu).
Contact address: rezepte@swissveg.ch.
This page is maintained and updated by Swissveg, Niederfeldstr. 92, 8408 Winterthur.