Baked Pumpkin With Vegetable Pilaf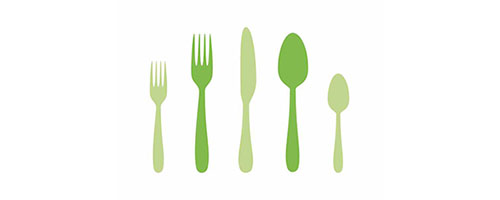 5-6 lb
pumpkin -- or other winter squash
1
red bell pepper -- seeded and diced
1
small jalapeno pepper -- seeded and minced
1
small zucchini -- diced (about 1 1/2 cups)
1/2 tsp
ground blackpepper
8
medium broccoli florets-- blanched
2 tbs
minced fresh cilantro -- (optional)
Recipe By: Vegetarian Times, November 1998
Preparation
To cook pumpkin:
Preheat oven to 375 degrees.
With a sharp knife, cut a 4-inch lid off top of pumpkin.
(Angle cut so lid goes back on more easily.)
With a large spoon, scoop out seeds and stringy fibers; discard or reserve for another use.
Cover hole with a sheet of foil and set pumpkin lid back on top.
Place in a baking pan with 1/2-inch water; bake until inside is tender, 50 minutes to 1 hour.
Remove from oven and keep warm.
Pilaf:
Heat oil in a large saucepan.
Add onion, peppers, zucchini and shallots.
Saute until vegetables are tender, about 7 minutes.
Stir in rice, raisins, black pepper, turmeric and salt; cook 1 minute more.
Add water; cover and cook over medium-low heat until liquid is absorbed, about 45 minutes.
Fluff pilaf with a fork and stir in broccoli and cilantro if desired.
Spoon pilaf into pumpkin and cover with lid. (Discard foil.)
Set stuffed pumpkin on a large platter in center of table.
When serving pilaf, scrape inside of pumpkin with serving spoon and mix pumpkin into pilaf.
Makes 4 servings.
(If you double recipe, use 2 pumpkins, not 1 large pumpkin.)
Per Serving:
371 Cal.; 8 g Prot.; 4 g Fat; 90 g Carb.; 0 Chol.; 291mg Sod.; 15 g Fiber.
NOTES :
For far too long, pumpkins have been typecast as either pie filling or porch ornaments.
When baked and stuffed, a pumpkin makes a magnificent centerpiece.
Recipe group: Others.
Should you try this recipe out we would be very grateful for a photo of the finished dish. Please send by E-Mail to rezepte(at)vegetarismus.ch (JPEG or TIFF format).
Thank you in advance.
This recipe from
Karen Sonnessa - ksonness@suffolk.lib.ny.us
was inserted by Renato Pichler / 2002-05-04 12:55:16
This is a recipe from the European Vegetarian Union database (www.euroveg.eu).
Contact address: rezepte@swissveg.ch.
This page is maintained and updated by Swissveg, Niederfeldstr. 92, 8408 Winterthur.