Falafel Sandwiches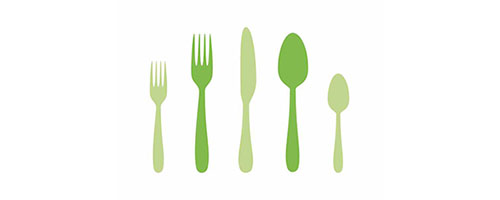 15 oz can
garbanzobeans -- drained
1/4 cup
fine drybread crumbs
1 tbs
fresh parsley -- chopped
1/8 tsp
ground red pepper
2 6-inch
pita rounds -- cut in half
Tahini Sauce (see separate recipe)
Preparation
Position knife blade in food processor bowl; add first 10 ingredients and process until smooth.
Divide mixture into 8 equal portions, shaping each into a 3-inch patty.
Coat a large nonstick skillet with cooking spray; add 1 1/2 tsp. of oil and place over medium heat until hot.
Add 4 patties to skillet; cook 2 minutes on each side or until lightly browned.
Repeat procedure with remaining oil and patties.
Spread about 2 tablespoons of Tahini Sauce evenly into each pita half.
Fill each half with 1 lettuce leaf and 2 falafel patties.


Recipe group: Lunch.

Should you try this recipe out we would be very grateful for a photo of the finished dish. Please send by E-Mail to rezepte(at)vegetarismus.ch (JPEG or TIFF format).
Thank you in advance.
This recipe from
Karen C. Greenlee - greenlee@bellsouth.net
was inserted by Renato Pichler / 2002-05-03 19:56:09
This is a recipe from the European Vegetarian Union database (www.euroveg.eu).
Contact address: rezepte@swissveg.ch.
This page is maintained and updated by Swissveg, Niederfeldstr. 92, 8408 Winterthur.